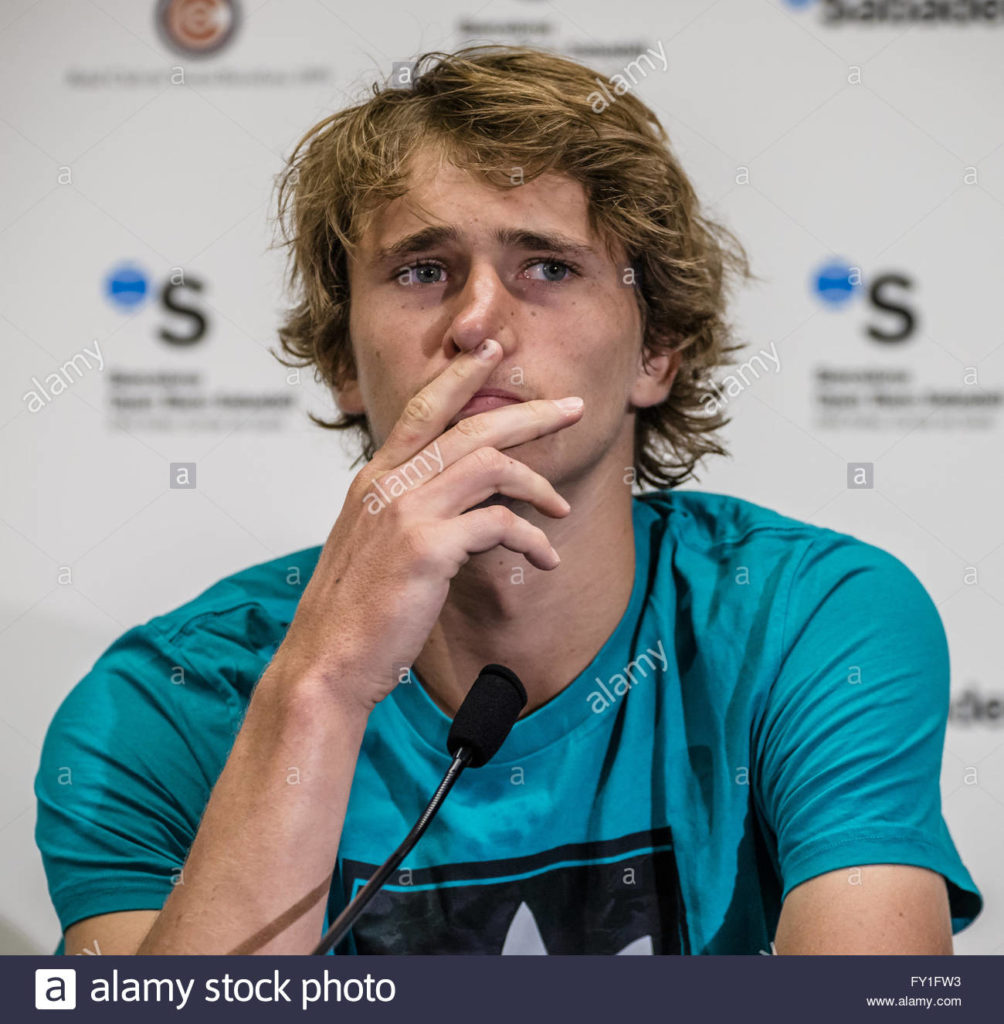 Australian Open Update:
— An emaciated No. 4 Zverev gives away 2/3rd of his match to Raonic with shocking little resistance; it was so bad that Rodney Dangerfield was seen slipping him $20 at the changeover and was overheard telling him to "gain some weight". Perhaps this advice, along with residual beneficial effects from a shocking display of rage directed at his innocent tennis weapon (smashing it into smithereens — and well beyond recognition) — seemed to help matters a bit in set No. 3, as things went to a tie breaker. But in the end, Milos had the only big boy game, owning the German with his huge serve and punishing Alex for many irresponsible shots that were floated like delicious cupcakes into the middle of the court. Coach Lendl looked like he was in serious discomfort, and well he should be.
— Fed was rolling merrily along, only slightly inconvenienced by having to win a first set breaker, and then Tsitsipas said "not so fast"; the fluid Greek has all the shots, moves beautifully on the court and is brimming with confidence. And how many more losses like this can Roger take, before he decides to hang his tennis shoes up and fade away into the sunset?
— Keys still looks like a light weight, offering only sporadic resistance to Svitolina on Margaret Court Arena
— Osaka gives Sevastova a siesta, flippantly flipping the switch in sets 2 and 3.