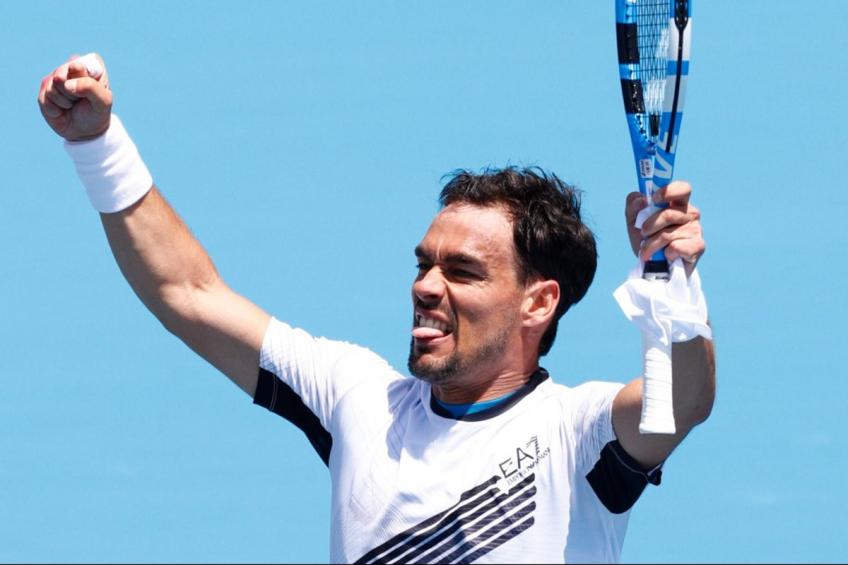 ChabDog's Aussie Open Conversation Openers (Men's Singles, Day 4):
Feisty Fognini uses his steady saunter to silence the crowd and stop Thompson in 5.
Ernests holds sway in making his way past Bedene.
Nobody did Filip a favor when they fed him to Fed in Rod Lavor.
It took a while, but Domineering Dom methodically defused Bolt.
Pedro Martinez won't win any Cy Young for his misadventure against Medvedev.
True to form, big favorite Zverev dawdles but manages to slip past eager Egor.
Laconic Lajovic lets his racket to the talking as he makes short work of Polmans.
John Isner looks fresh .. for now .. as he lays claim to the third round.