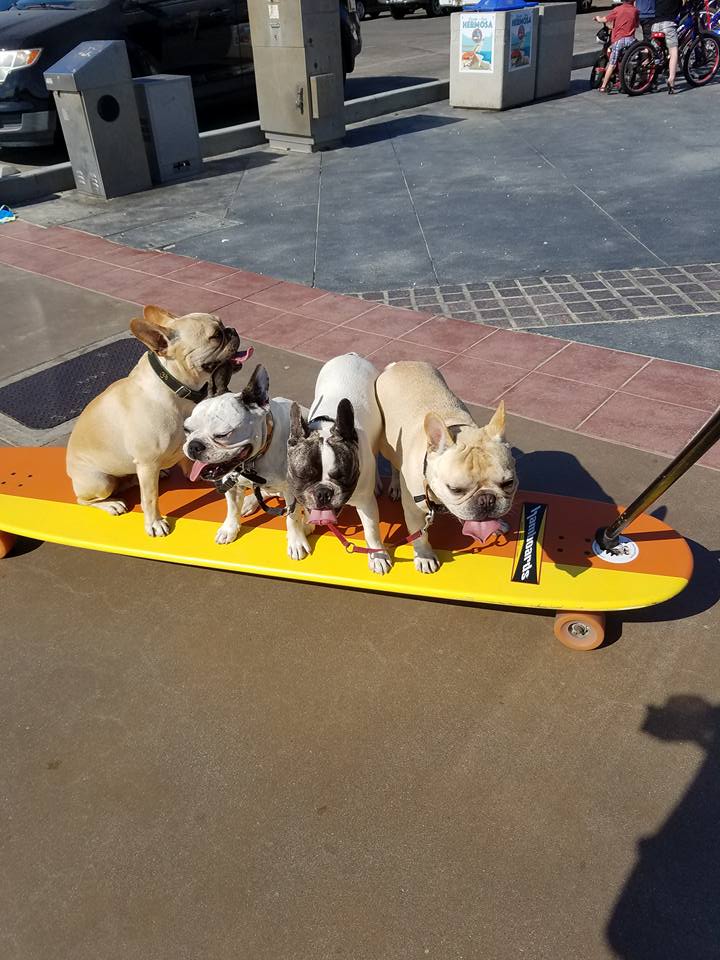 This pack of wonderful, and famous, French bulldogs comes to us just in time for Bastille Day, courtesy of Miguel Angel Escobar.
Whether it's riding a skateboard, pulling a bicycle, or cruising around in a motor boat, these phenomenal Frenchies love the spotlight,
and we're very grateful to have them adorning our posts during July.  Miguel has done some amazing work training these performers, who
have garnered much publicity for their exploits and can be seen in a number of endorsements, not to mention all the you tube videos.
Long live Le French Brigade!