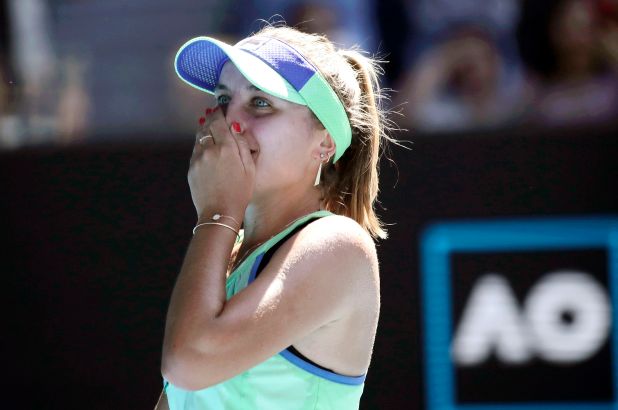 ChabDog's Aussie Open Conversation Openers (Day 11, Women's Semifinals):
— How refreshing to find some spunky, new US blood banging on the door of major accomplishments in Women's tennis.  Kennin has a beautiful "can-do" attitude, and doesn't seem to be afraid of anyone.  Today, she very inconveniently spoiled Melbourne's Barty party … putting a straight set smarting on the No. 1 seed.
— What was going on with Halep in the loss to Mugsy?  The match was definitely not as tight as the score indicated.  Simona got consistently pushed around, and seemed in many instances to be giving it something less than the old college try (not running for balls, standing around and watching her opponent hit winners, looking like she was operating on half charged batteries).  As for the winner, she at times looked unstable, and often seemed to be putting too much pressure on herself.  This could definitely hurt her in the final.  Go with Kenin in 3.