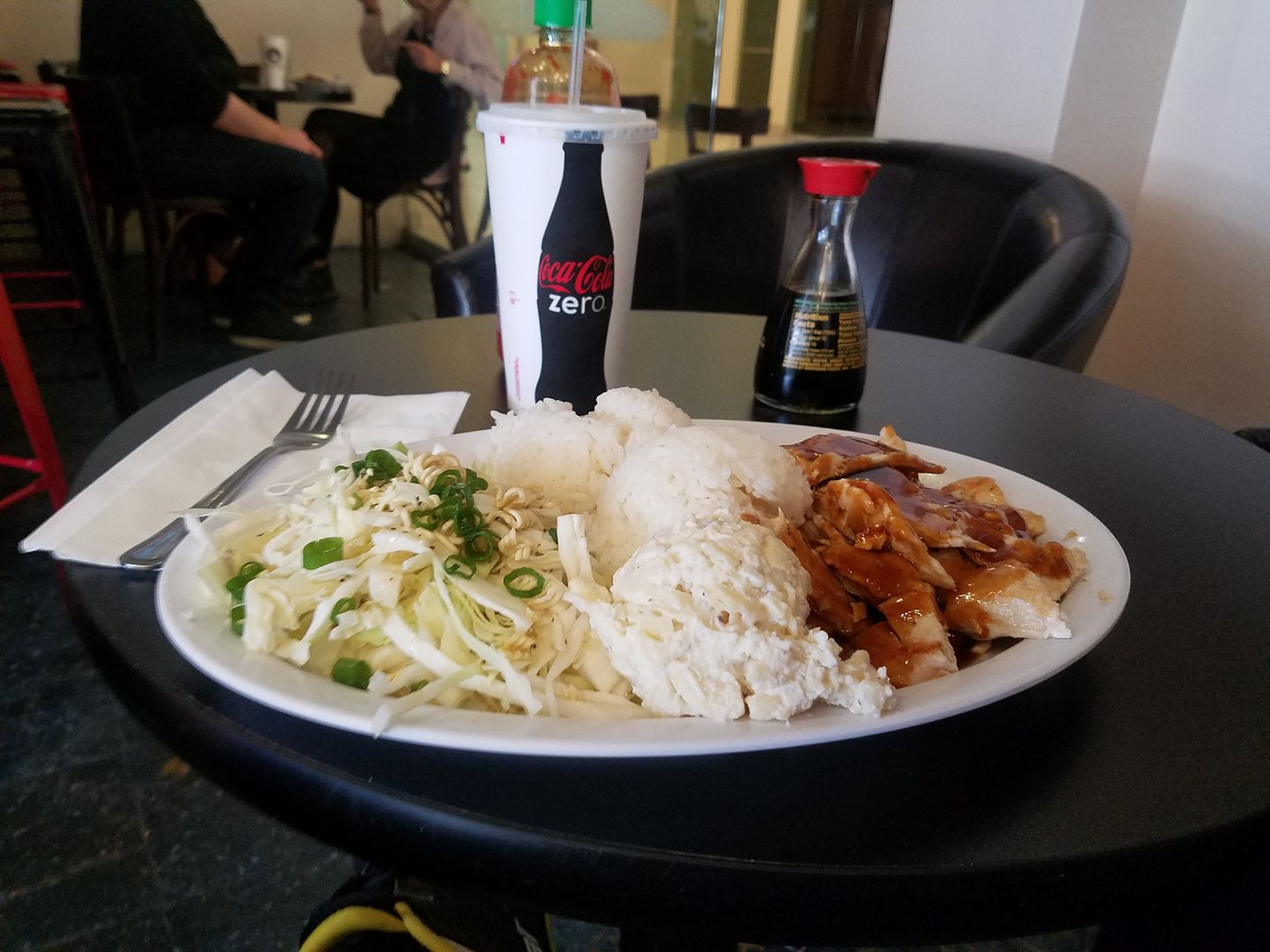 ChabDog recently had the pleasure of dining for lunch at The Grindz @ 1601 in Hermosa Beach, CA.
My choice was the sumptuous Chicken Teriyaki Plate, which, as always, met and exceeded expectations.
This menu item comes with your choice of juicy breast or thigh covered in signature teriyaki sauce, served with plenty of rice, tasty mac salad and refreshing Ramen cabbage salad.
Check out this fine dining establishment, which is conveniently located in the Hermosa Pavilion building at 1601 Pacific Coast Highway in Hermosa Beach.