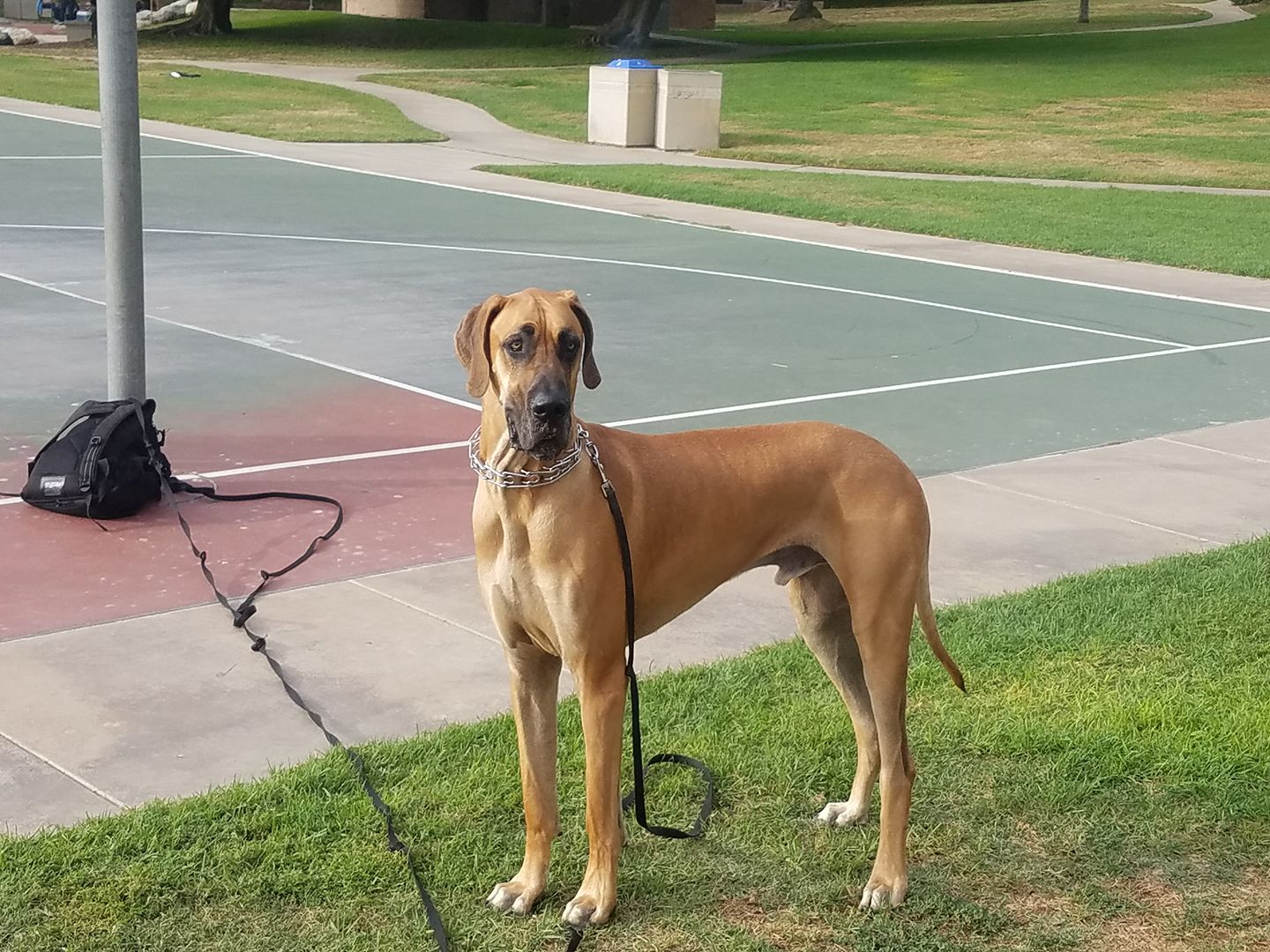 With MLB Playoffs, NFL, NHL and NBA getting into gear, it's a great month to welcome a great big dog like Bruno as ChabDog of the Month.
Say hello to this 2+ year old Great Dane, who has one of the longest leashes I've ever seen, and when he gets up on his hind quarters, could probably play some b-ball.
I didn't hear his bark, but I suspect it resonates.  We're sure to have a big, big month with Bruno on our team.