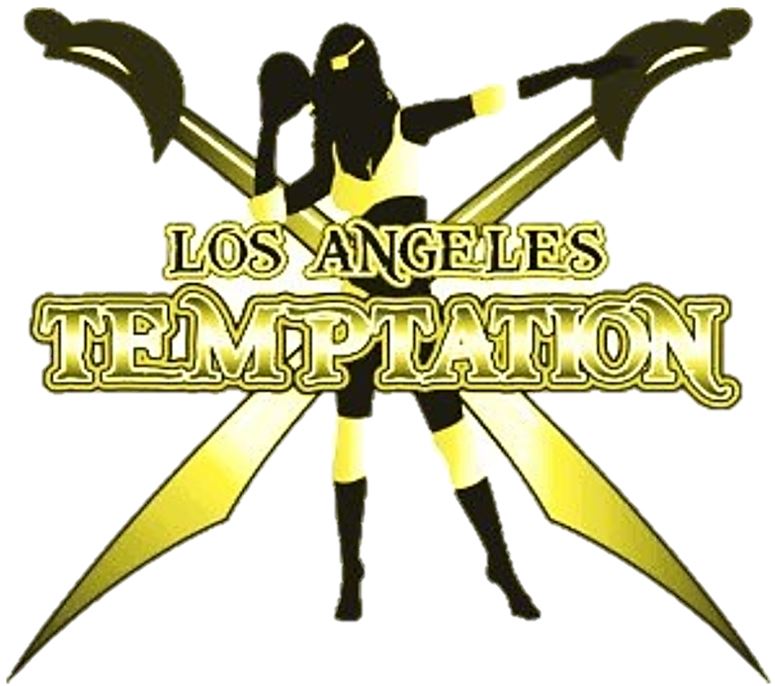 The 2017 season kicks off for the Los Angeles Temptation with a home game at Citizens Bank arena on May 12 against the Omaha Heart. After what happened last year, Coach Tui knows there isn't much room for error and will have his team ready to go.
There's lots of excitement surround the offense, with Ashley Salerno back as starting QB. Tui commented, "She's experienced and truly a talented, multi-threat option with her ability to hurt defenses through the air and on the ground. I'll enjoy watching her lead this team down the field." Alongside Salerno in the backfield will be running back Carmen Bourseau, who did not play last year due to an injury. Bourseau is a power back and will be complimented nicely by speedy Nas Johnson. At receiver, LA will start sure-handed Cynthia Schmidt, along with Delaney Hall (both starters from last year), and the offensive line will be anchored by Sherri Awagah and Kiana Takairangi at guards and rookie Rose Saenz at center.
On defense, things look very solid with two experienced corners, Ogom Chijindu and Chelsey Haardt. Tui remarked, "I sleep well at night knowing they are on patrol. Look for Chelsey to come roaring back after recovering from last year's injury." With the retirement of Hall of Fame linebacker Monique Gaxiola, the middle of the field will be guarded by Megan Hanson, who played center last year. Tui notes that Hanson is a versatile, capable athlete and should be able to adjust to her new defensive responsibilities. At defensive end, Naja Christmas will be hard to stop, and as for the other spot on the d-line, Tui indicated that slot is still up for grabs. Finally, the safeties will be returning starter Lili Granston, as well as former starter Danielle Harvey (back from injury).
Tui is cautiously optimistic about his team's prospects, noting "We know there is little margin for error with 4 games, and we'll be ready on May 12.  I certainly beleive 4-0/playoffs is a very doable proposition."
Don't miss any of the action at Citizens Bank arena, as Omaha comes to town on May 12 and Pittsburgh visits on July 8!