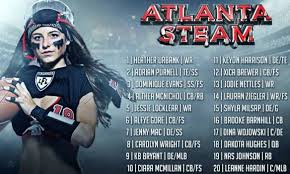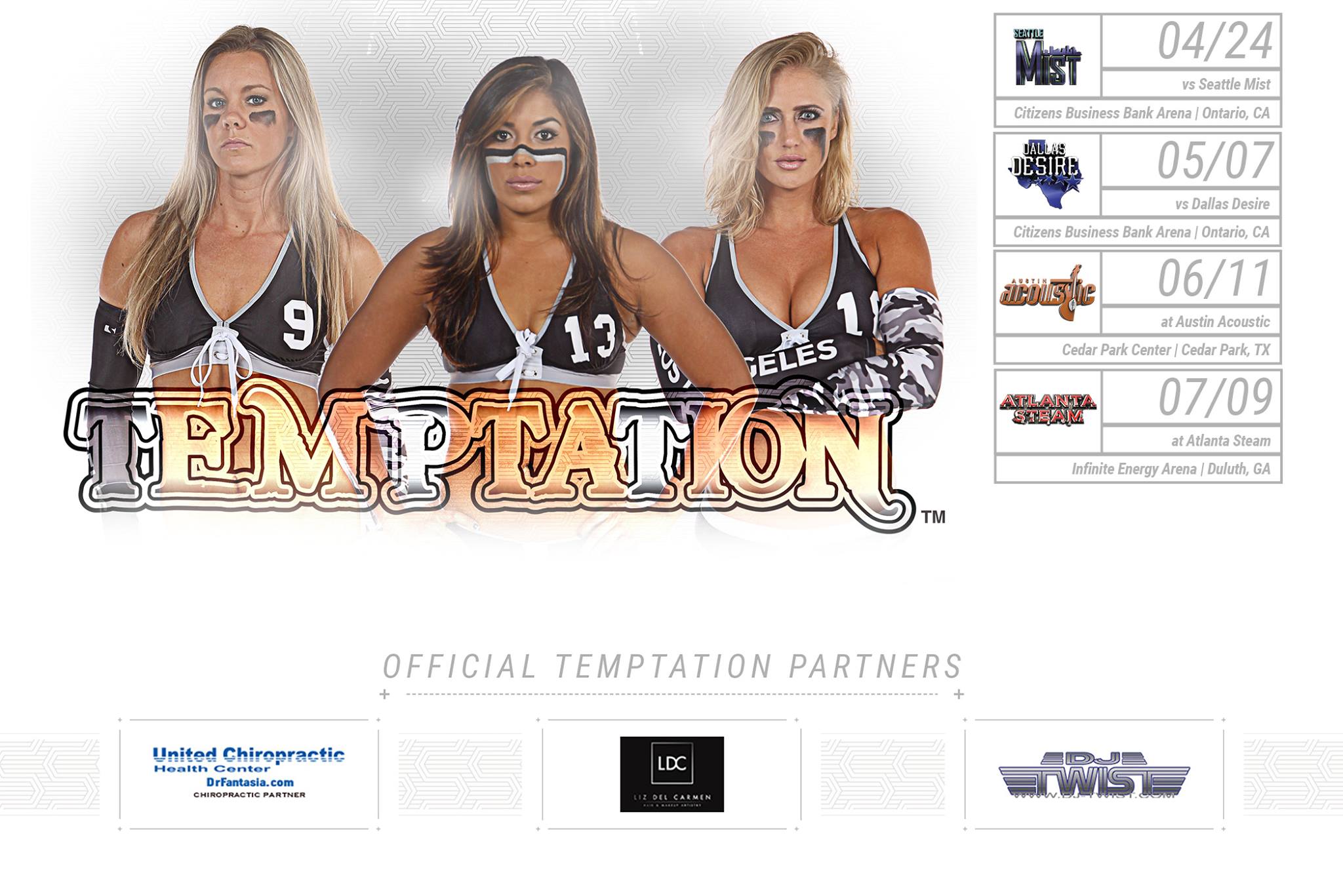 LFL Update: Temptation Conclude Season With Virtual Must-Win Game in Atlanta …
The 2016 regular season concludes this Saturday for the Los Angeles Temptation with a virtual must-win game in Atlanta. To make the playoffs, LA needs to win big … and we mean very big (at least by 35 pts) … to have any shot at the post-season, given the likelihood that they would then end up in a three-way tie for first place in the LFL's Western Conference, along with Dallas and Seattle. Their best hope is for a Dallas loss to Omaha which would send LA to the post-season regardless of the outcome of this Saturday's game.
Coach Tui Suiaunoa knows the long odds, but is focused on going into Atlanta and winning this game and ending the regular season on a strong note. He observed, "It is what it is, and we have to ignore all the scenarios and just play our game. I like our chances going in, against what will be a well-rested, physically intimidating Atlanta team. They're big and powerful, but we're ready to meet the challenge."
Indeed, Atlanta showed the rest of the league what it could do earlier in the year when it destroyed Austin 77-0. Quarterback Dakota Hughes completed 76% of her throws and shredded the Acoustic defense for 176 yards and 7 TDs. Bruising running-back Brittany Demery had her way on the ground, averaging over 8 yards-per-carry and Lauran Ziegler has been a threat on both offense and defense for Atlanta. The Steam also have a large presence on the defensive front, with defensive-end Pia Perry and linebacker Dina Wojowski.
There will also be a bit of a "grudge factor" at work here, given the fact that two of LA's big weapons on offense, quarterback Jayne Caldwell and running-back Nas Johnson, played for the Steam last year. According to Tui, "I'm sure Atlanta wants to let them know they made a mistake in leaving, but remember that the motivation runs both ways. Caldwell and Johnson definitely will be looking to make a statement."
Look for an intense, hard hitting contest on Saturday!
Brandon Chabner
LFL360.com beat writer for the LA Temptation
ChabDog Sports Blog (www.chabdog.com)