https://www.facebook.com/ChabDog/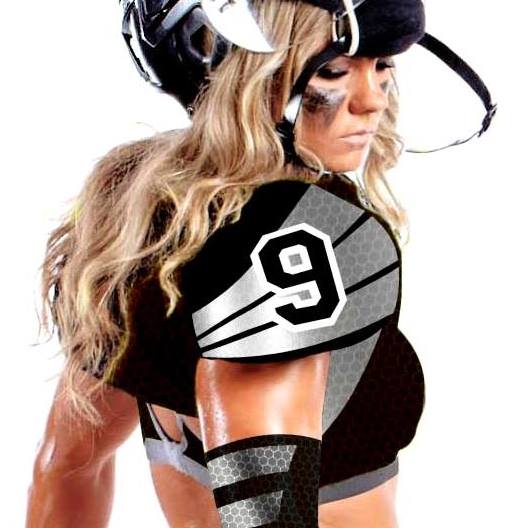 LFL Update:
On Friday May 12 at Citizens Bank Arena in Ontario, the LA Temptation demolished the Omaha Heart 79-6 in their 2017 season opener, ruthlessly dominating the game from start to finish. The home team completely controlled the line of scrimmage on both sides of the ball – holding Omaha to a scant 30 rushing yards, while piling up 181 of their own. Said Temptation Coach Tui Suiaunoa, "We came in focused, and executed our game plan to near perfection. Of course, there is always room for improvement, but I really liked what I saw out there and expect to see more of the same against Austin in Game 2."
In terms of individual performances, Carmen Bourseau was a true battering ram, pounding Omaha mercilessly for 76 yards in 13 carries, and a whopping 7 TDs. The speedy Kiara Patterson was also extremely productive, going for 69 yards on only 4 attempts, including a 40 yard burst. Through the air, Ashley Salerno combined with Patterson for 70 yards, 2 TD passes and 0 interceptions.
On defense, LA completely stuffed the run, and also frustrated the Heart air attack, coming up with 2 interceptions. Megan Hanson had a huge impact, contributing a pick-six, a big sack, and 7.5 tackles. Omaha was stopped cold for nearly the entire game, only scoring midway through the 4th quarter when the score had gotten completely out of hand (58-0).
Indeed, this wipe out serves notice to the rest of the league that LA has got be considered a prohibitive favorite to be in the playoffs and challenge for the league title. Time will tell, but as noted by Tui, "This team has all the weapons and parts it needs to go all the way, and I'm excited to be along for the ride. We can't wait for the Austin Acoustic and Game 2 in Austin on June 24!"
Brandon Chabner
Beat Reporter for LA Temptation and LFL.360.com
ChabDog Sports Blog