https://www.facebook.com/ChabDog/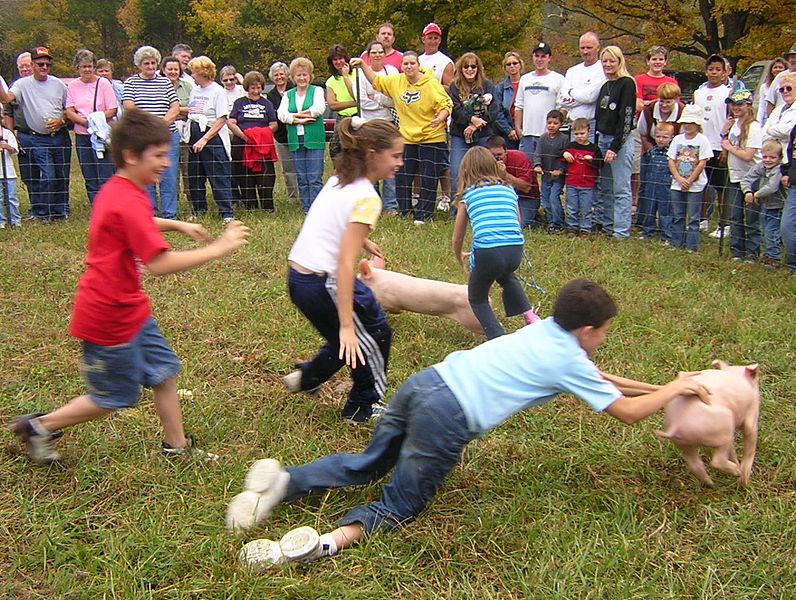 MLB Update (Divisional Series):
Rainy days and Mondays certainly get the Indians down, as they fumble away Game 4 quite carelessly, looking more like Wolverine receivers trying to catch a greased pigskin than baseball players in the field. By all rights, Cleveland should be done, but they have a chance at redemption in the rubber match by the shores of Lake Erie. Unfortunately, they won't have their EE battery to bail them out, and this lack of punch may well be the deciding factor. #Indians #Yankees
This amazing game at Fenway had just about everything you could imagine jam packed into a simple 9 inning, 9-run contest, including an overreaching ball girl, a couple of ace starters who raced in to put out some serious indigestion, an inside-the-park job in the bottom of the ninth, and a mouthing off manager who got tossed in a NY minute. And in the end, the Astros just had too many answers for everything that the resilient Red Sox threw at them, including no fear for killer extraordinaire Craig Kimbrel. Houston looks primed and ready to continue its run, which would certainly be nice for a city that's endured courageously … not only through this year's hurricane … but through many disappointments, … from the Oiler collapse to Frank Reich, to the gut wrenching playoff loss to the Mets in '86, to the NBA title losses to the Celtics in '81 and '86, to the 2005 power outage against the Chisox in the WCS. Kudos to a well coached, hard working team that will give the Yankees-Indians winner a real run for their money! And congrats to a Red Sox team that fought the good fight all year, and will be back in contention in 2018. #RedSox #Astros
Nats probably thought they were in for a pleasant drive on the Scherzy turnpike, what with Maxie seemingly in cruise control through 6. But there was double trouble by Zobrist in the sinful 7th, and when that ever-present Achilles heel of a pen reared its ugly head for Washington its was curtains for Baker's boys. But please, somebody tell Rodney Dangerfield Rizzo to calm down … it wasn't a lack of respect that caused Dusty to pitch to him in the 8th … no, it was just sheer stupidity. Nothing personal. #Nationals #Cubs
For six sweet innings, Darvish was simply fantastiche, while a grinding Professor Greinke had definite problems maintaining Dodger decorum on the field, particularly when he had his school bell rudely rung by Bellinger.  These Dodgers have everything, including a confident lazy looking closer named Kenley, who can produce Ks at a moment's notice. Sorry Bud… you'll need more than a revolving door of reliever to deal with this fire drill situation.