https://www.facebook.com/ChabDog/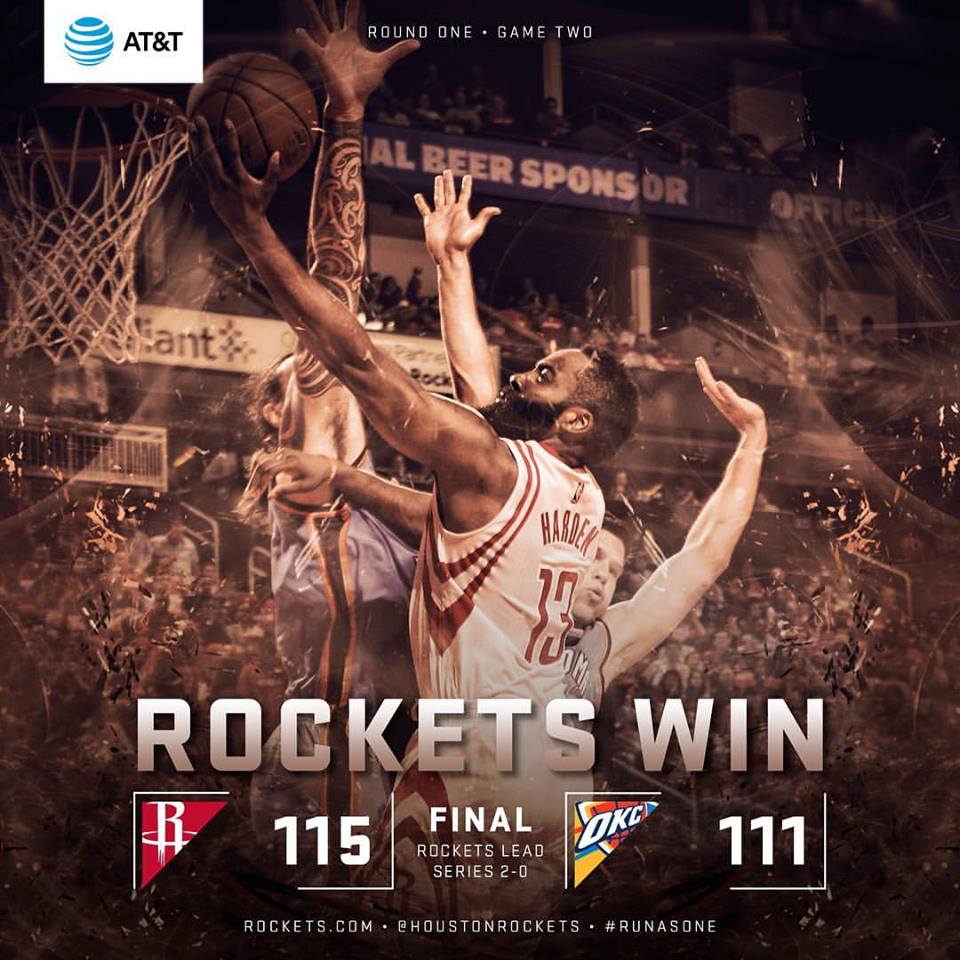 NBA Update:
Rockets' superior balance throws OKC off the teeter totter, despite another swollen stat sheet line for prodigious producer Westbrook. #Thunder #Rockets
Washington hits the jackpot when it spins the Beal of Fortune, leaving Hawks decidedly behind the 8-ball, down two and heading home to like their wounds. #Hawks #Wizards
Who cares if Durant can't be found … Warriors assail the Blazers with a sudden jolt of Javail and turn Oracle into Waste Management Arena by the beginning of the 4th … can you say garbage time?