https://www.facebook.com/ChabDog/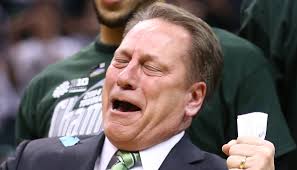 NCAA Men's Basketball Top 25 Update:
And now it's time to formally name and assess the regions:
1. South — choppy and unbalanced
a) the crime of the tournament was possibly pitting Big Blue against the terrors from Tucson in the round of 32; how is that even possible?
b) don't trust Virginia, even if it does get a reprieve against the Retrievers
c) aside from qualified Cincy, there are lots of also-rans in the lower half, including totally overrated Miami, sluggish Texas and not-so Wright St.
d) look for Kentucky or AZ to emerge from this rabble
2. West — definitely not the best
a) the committee did Xavier a big favor, gifting them a No. 1 seed, and giving them all the creature comforts that one could ask for … but don't be so sure they'll escape the jaws of the Missouri Tigers
b) there isn't much else in the top half, other than Gonzaga and its bloated, padded record, and lots of statewide mediocrity with the Buckeyes, Seminoles and Jackrabbits.
c) North Carolina, as usual, gets a pleasure cruise to the Sweet Sixteen, where it will probably face a hungry group of Wolverines, and the winner here should advance on to San Antonio​
3. East — Not thrilling, but nice
a) With its talented guards, great coaching and wealth of experience, Villanova stands out as the class of this bracket, though Purdue and Florida may have something to say about that.
b) Look for Murray St., Marshall and/or Stephen F. Austin to pull off a mini-mega upsets, making this bracket look messier than Phyllis Diller's hair, but in the end there really isn't much reason to care
4. Midwest — "The Region of Death"
a) KU gets to play a bunch of small, slow, smart guys in round one, but will be pushed hard when they come up against the battle-tested Wolfpack of NC St (who will earn a Hall pass in the first round). The winner of this game should make it to the Elite Eight, where they'll find either Duke or Michigan St. lying in wait.
b) Going with the Spartans to make it to the Final Four, as Coach K's blue bloods have never really had the killer instinct all year, and nobody wants to see Izzo cry before the Finals.
c) Other close and highly entertaining games should be Auburn vs. Clemson in the Round of 32, AZ St./Syracuse (who has no excuse for even being in the tournament) and Oklahoma/URI … before all of these teams wish us their goodbyes prior to reaching the quarters.