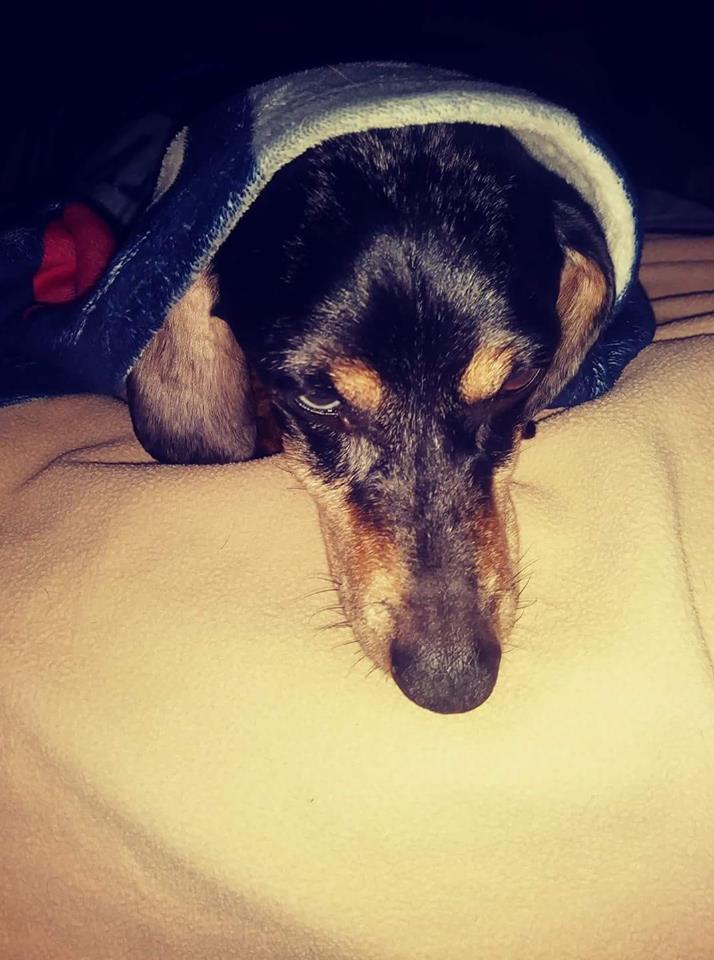 Pictured here snuggling in his precious 5X Super Bowl Champion Patriots' blankey, Pedro is a perfect choice for ChabDog of the Month for August.
The determined dachshund is a devoted fan of the hometown Boston teams, alongside owner and ChabDog Sports Talk co-host, Marc Caruso.  Named for ace Pedro Martinez, he will only have peace and rest easy when his beloved Red Sox have at least clinched the AL East.  Now 14, little P has seen 3 WCS wins for his guys, and certainly want them to nose out the competition this year for one more.
Thank you for being a friend of ChabDog Sport Blog, Pedro!