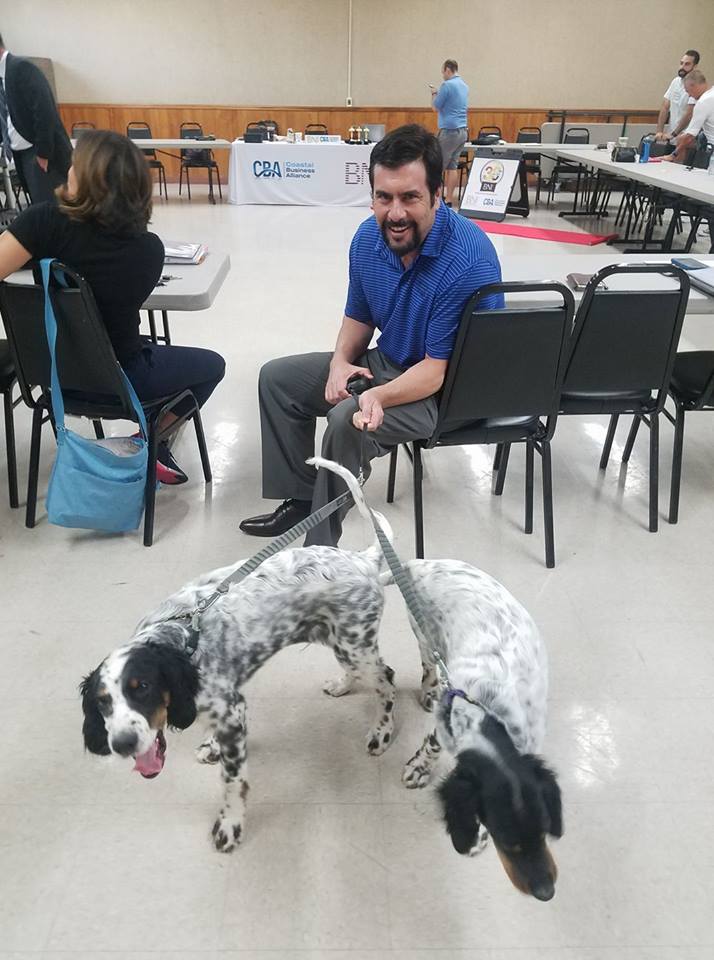 Baseball season's over, but say hello to my not-so-little four legged English setter friends Oscar and Felix … or it Felix and Oscar.
Talk about charmers, these two couldn't have been more playful and entertaining; watching them go at it with each other … rehearsing their professional
wrestling moves … is one great way to stay awake at a 7 am networking meeting.  Thanks you for making my day my Odd Couple brothers!  An intensely funny video to follow.