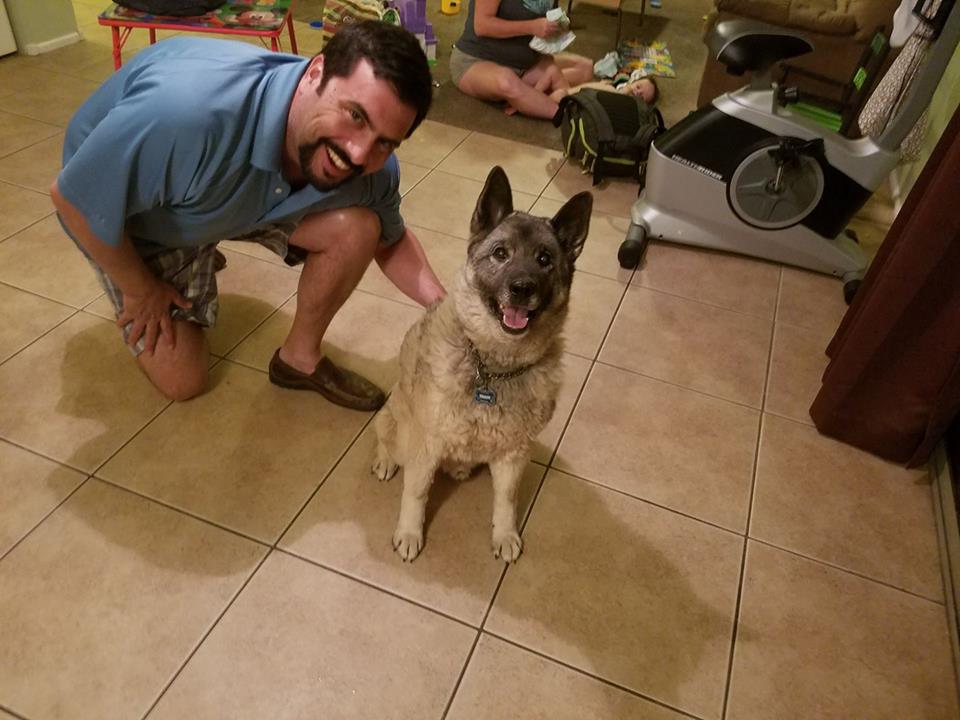 December is a most appropriate month to celebrate Trace, the beautiful Norwegian Elkhound, as ChabDog of the Month.  If you happen to brush up against this dog's luxurious coat, and it's obvious he's well prepared for anything that this wintry month can throw out there in terms of chilly weather.  This athletic, friendly guy is a great companion and has a loud bark that would make him perfect for the broadcast booth.
He loves beef jerky, playing with his owners, and despite being a great sentry/early warning system for your house, will probably lick any intruder to death … irrespective of their actual intentions.
Say hello to our newest ChabDog of the Month.