https://www.facebook.com/ChabDog/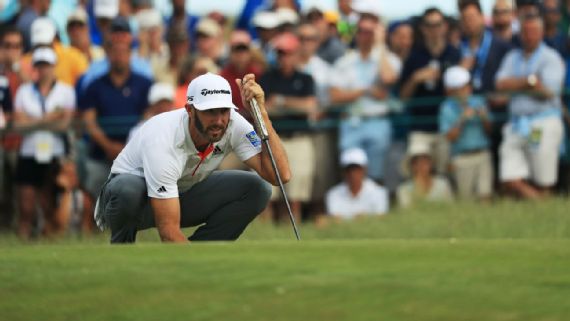 US Open 2018 Update: Round 1
Shinnecock brings lots of cocky golfer to their knees, including:– a gory 80 for Rory
— it wasn't Jason's day (79)
— Along with Jason Scrivener, whose game was definitely nothing to write home about, Tiger, Adam and Speith get kicked in the teeth at 78
— Phil Mickel wasn't worth a plugged nickel with a 77.
 And when the dust cleared, Dustin "I'm no ordinary" Johnson headed up a modest quartet at -1… oh boy!
Hey where's Jean van de velde when you need him?  Shinnecock apporte beaucoup de golfeur arrogant à leurs genoux, y compris:- un gore 80 pour Rory
– Ce n'était pas le jour de Jason (79)
– Avec Jason Scrivener, dont le jeu n'avait absolument rien d'extraordinaire, Tiger, Adam et Speith se font botter les dents à 78 ans.
– Phil Mickel ne valait pas un nickel branché avec un 77.

Et quand la poussière s'est dissipée, Dustin "je ne suis pas ordinaire" Johnson a dirigé un modeste quatuor à -1 … oh mon garçon!