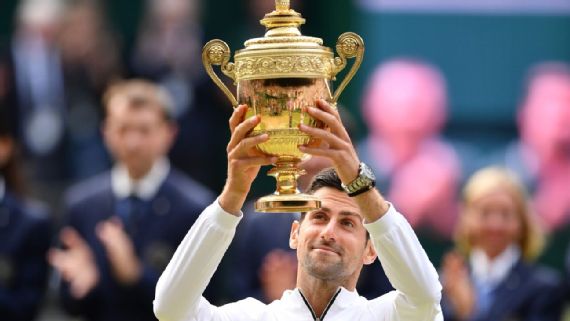 Wimbledon 2019 — Men's Singles Final (Day 13):
He may not be retiring, but No. 2 is finally put to rest well past his bedtime by No. 1.
Needless to say, it was quite an acerbic ending for the competitor who was not a Serb. The clear fan favorite loses to the betting favorite in a match that was probably (almost) as exhausting to watch as it must've been to play. Who can ever remember Federer failing to take advantage of so many key opportunities, whether it be in the first set or in the fifth set? He dominated this match with his serve, won more game and more points, but most unfortunately, he did not win either the first set or the final point. This was possibly his last, best chance to get a major, given the reality that grass is his best surface and he caught his opponent on a somewhat off day. But nevertheless, he did not have the power to win those precious match or set points, and all you need to do is give the World's No. 1 a little opening, and it's over. When all is said and done, this may be the win that propels ND on to become the greatest victor of all time. He has a ways to go, but who can say after this one that anything is not within his reach.