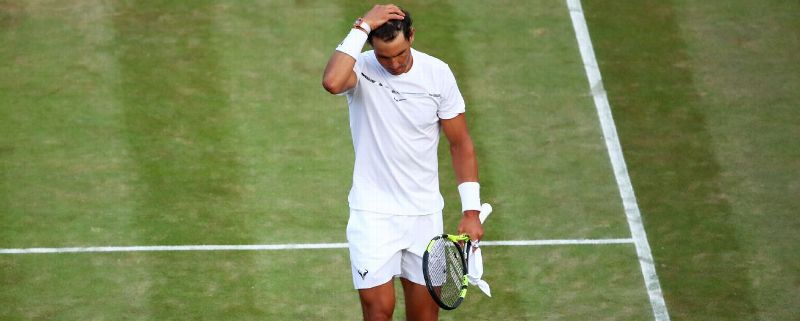 Wimbledon Update:
Head scratching loss for Nadal, who had thought he was the most Major terrorist of them all; sorry Rafa, today Muller was your ruler.
Paire blows another tire when he runs into the Scottish hangnail named Murray, and doesn't have an adequate spare.
Fed puts Baby Fed to bed, without much drama.
Experience over curls, as Milos straightens out petulant, big boy Zverev.
Marin makes marinara out of Agut.
Tomas brings out his big gun to detonate Dominick.
Mugsyrutha KO's Kerber.
Size doesn't matter when half pint Halep is victor against Victoria.
Vandeweghe pushes the persistent pusher Wozniacki out of the picture.