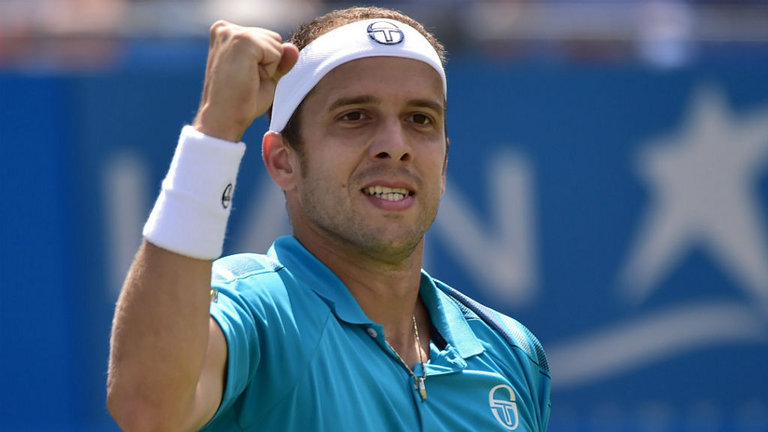 Wimbledon Update:
Muller continues his historic makeover.  Bruno would be proud.
Nadal takes off his khakis, puts on his tight-fitting shorts, and puts Khackanov in a straight jacket.
Anderson pummels Bemelmans.
Nish loses the wishbone pull to yet another spunky Spaniard.
Cilic forgets to shave, but still gives a tennis clinique to poor Steve Johnson.
Paire his many more than a pair of aces in jousting with, and ousting, Jerzy Boy.