https://www.facebook.com/ChabDog/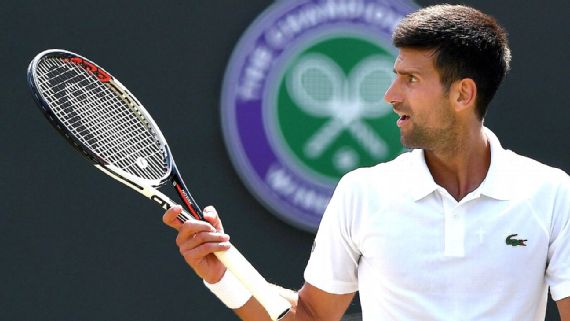 Wimbledon Update:
Djoker gobbles up Gulbis, and in the process forces a focus pill down the throat of Mr. Chair Umpire.
Roger makes mincemeat out of Mischa.
Querrey questions those who say an American man doesn't belong in the 4th round.
Thiem continues to play like a dream.
Berdych takes out David Ferrer and his slingshot, turning the Spanish bulldog into a terrified terrier.
Zverev goes off on Ofner.
According to most experts, the wrong French Mannarino won today when Gael met Adrian.
It may be impossible to build a more Wimbledon winning machine than the towering Raonic man.