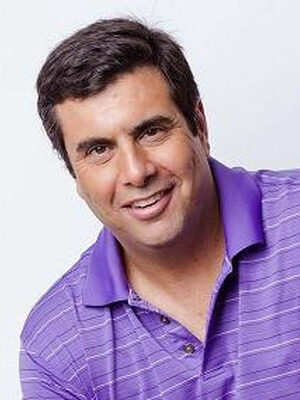 Brandon S. Chabner "ChabDog"
Brandon is creator and host of ChabDog Sports Talk, a weekly sports talk show on spreaker.com and top-rated show as part of Defy Life Podcast network. ChabDog Sports Talk began on KCAA AM 1050/FM 106.5, broadcasting out of California's Inland Empire in 2014. He's also the creator/founder of ChabDog Sports Blog, and the ChabDog Sports Talk Facebook page. He's been a reporter covering the Los Angeles Temptation of the Legends Football League (LFL) for LFL360.com during 2015 and 2016, and featured on lfl360.com, held a summer internship with Shreveport Pirates of the Canadian Football League and with ProServ's Baseball Division (sports agency).
Other experience includes being a business/corporate law attorney (Law Office of Brandon S. Chabner), providing outside general counsel type services to a wide range of clients, including high net worth individuals, private and public companies, and entrepreneurs/start-ups.
His education includes Yale College (honors in Political Science, magna cum laude, senior essay award winner), UCLA Law School (Law Review), and Harvard Business School (Regulated Industries, Finance and General Management)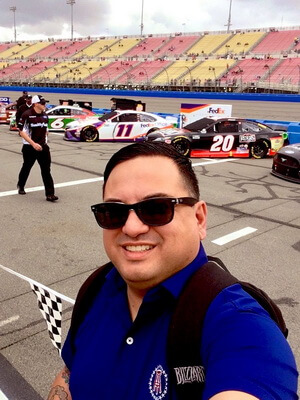 Abe Miranda
Abe grew up in La Crescenta, California (a suburb north of Los Angeles) in a racing family since my stepdad was a professional go-kart racer in the 1970s.  They would frequently watch NASCAR, Sprint, Modified, and Midget car racing at home and on the racetracks (sometimes even in Kentucky, where his stepdad is from).  Additionally, my stepdad always kept a sports car, with a manual transmission, in the garage at all times.  Much like him, Abe also has a sports car in his garage with a manual transmission and continues to watch various forms of racing at home, and/or on the track.
Being from the Los Angeles area Abe grew up watching the Dodgers, Angels, Lakers, and Clippers.  Since Los Angeles did not have a professional football team, he adopted the Green Bay Packers.  Although he grew up in Southern Californian his heart was won over by the New York Mets since he would always go to Shea Stadium when visiting his godfather and his son Frank Fleming (Barstool Sports) when school got out in the summers. Even today, he continues to visit Frank every year in New Jersey to catch a Mets game (or other teams) in New York.
His greatest achievement in sports was being voted an All-Star player and having the best hitting record in his local little league.  Abe was also awarded the rookie of the year award by my varsity cross country team when a sophomore in high school.  Other great life achievements include proudly serving in the United States Marine Corps, being deployed to Iraq in support of Operation Iraqi Freedom (OIF) 2005/06, and professional accomplishments in rail safety. He's currently attending school at California State University Northridge (Go Matadors) and ironically majoring in Public Sector Management since his original major was in Radio, Television, and Film (But he dropped out after the first week because he knew he would never, ever do this).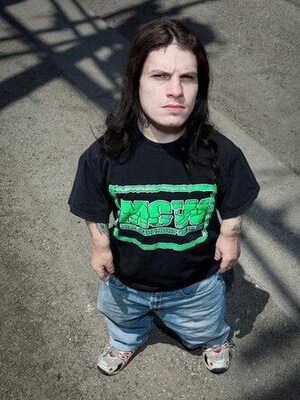 Blixx
Blixx is an American professional midget wrestler. He is an independent wrestler who has worked for promotions including Independent Wrestling Revolution, Big Time Wrestling, Far North Wrestling, Keystone Championship Wrestling. He is quite possibly best known for his work on Micro Championship Wrestling where he became the very first MCW Champion.
His nickname is: "The Tiniest Terror" and his signature moves is the "Blixxkrieg"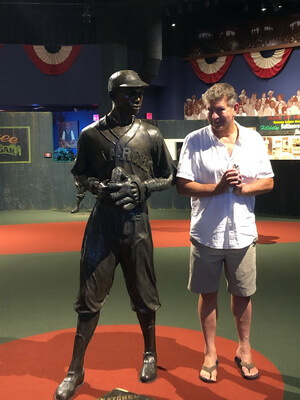 Eric "The Well Read"
The Well Read produces our show where his skill and ability with computers and sound gear comes in handy. He has a knack for knowing a fact or two about what seems like an infinite range of topics. The Well Read conducts work  in mining, investing, and legal sectors but his true passion is sports.