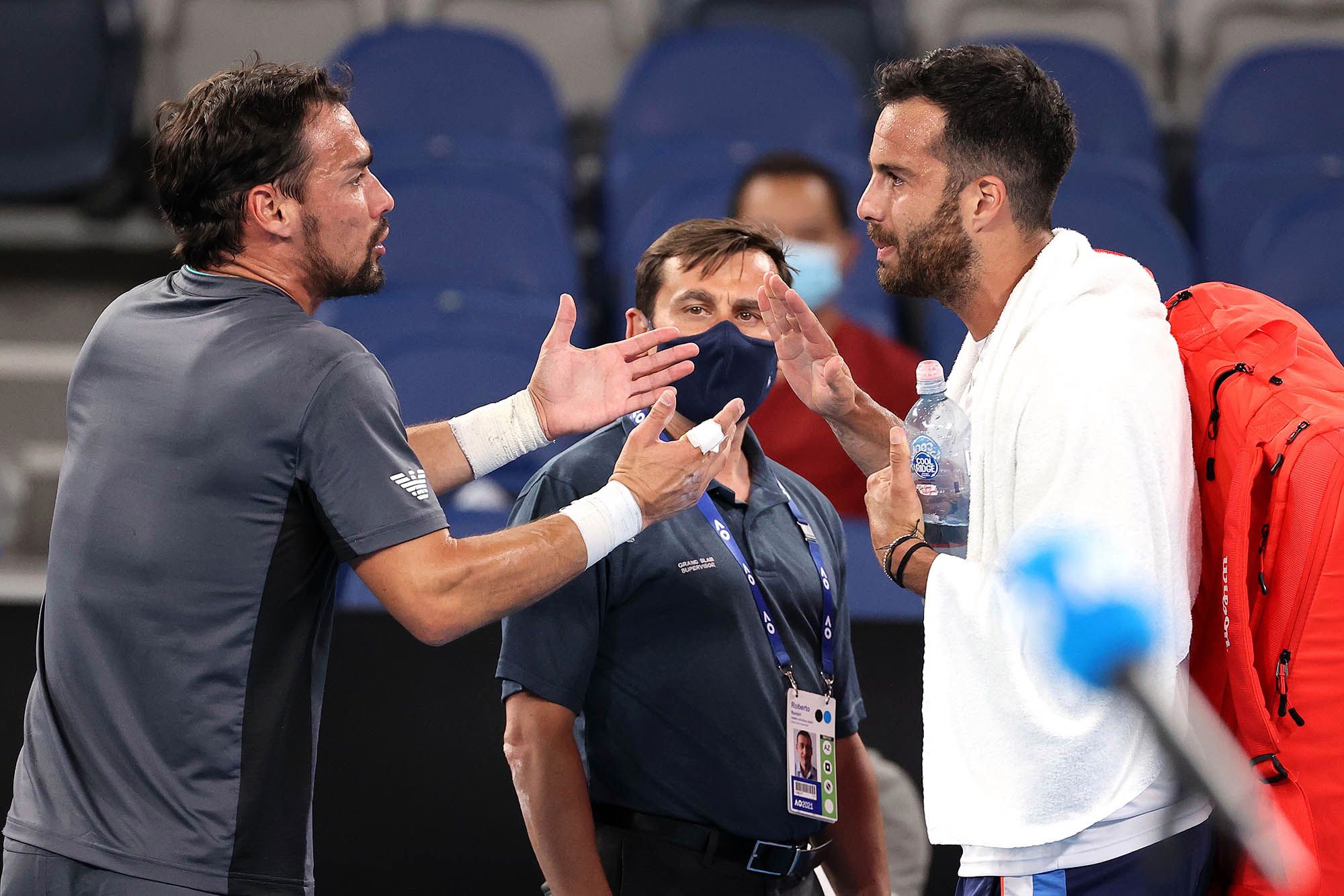 ChabDog's Aussie Open Update (Men's Singes, Second/Third Round):
A maze of problems for Cuevas against De Minaur
Italian Civil War goes to Fognini, and it was after the match that things really got uncivil.
Ramon caves to Cameron, who had a relative legion of fans on hand
Michael Mmoh had nowhere to go against Nadal.
Spider Medvedev was really cruising.
Grigor gives Busta a couple of bagels as his retirement gift.
Zverev straightens out Mannarino and his on-court mannerisms.