https://www.facebook.com/ChabDog/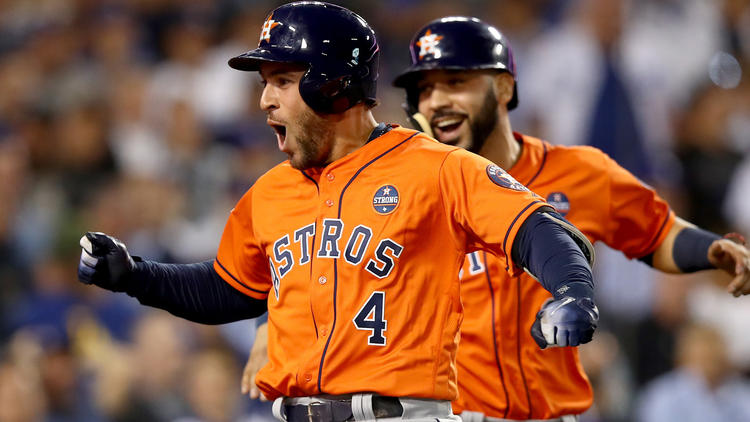 MLB Update:
It was definitely Springertime in November for the Astros, who overcome the odds and yet another appearance from tireless Clay Kershaw to break the hearts of Dodger devotees. We'll probably never know for sure why Roberts chose to start fragile Darvish over Alex Wood; it probably was based on conventional wisdom that all things being equal, you'd rather have a fresher arm. Unfortunately, all things weren't equal … only one team had the confidence, strength and resolve to win it all, as well as a manager more prone to go with his gut.
Maybe this near miss will inspire LA to to do greater things in the years to come. You would think some attention needs to be paid to manufacturing runs in certain circumstances, with an occasional stolen base and/or sacrifice bunt.  In the meantime, Houston may soon have another repeat winner on their hands, just like it did in the days of the Dream. Congratulations to the spunky Stros.
Thanks for watching George Springer's 7-game World Series extravaganza … brought to you on Fox by YouTube TV, and served up on a silver platter by Yu Darvish.